Targeting STRONG
RISK-ADJUSTED RETURNS
The Pengana Diversified Private Credit Fund offers wholesale investors unparalleled access to a professionally constructed portfolio of high-quality global private credit investments.
The Fund is supported by Mercer's investment advisory team who, along with the responsibility of sourcing, research and due diligence of underlying managers, bring local and global footprint, access and investment expertise.
Key Features OF GLOBAL PRIVATE CREDIT
Investing in a global private credit portfolio allows investors to diversify their portfolio across various sectors and geographical regions, reducing risk.
Investors in global private credit receive a yield premium, which is typically floating rate, over traditional fixed income.
Private credit investments can provide a hedge against inflation as the underlying assets are predominantly floating-rate investments.
Private credit investments are often illiquid, which can lead to a higher return compared to traditional fixed income, as compensation for the lack of liquidity.
Lower correlation
with public markets
Private credit investments tend to have a lower correlation with public markets, providing a potential source of diversification.
Private credit investments offer a wide range of investment options, providing flexibility to investors.
Global private credit assets are predominantly secured loans underpinned by contractual agreements with borrowers, which may result in lower default rates and higher recovery rates relative to other credit alternatives.
access toP-RATED MANAGERS
 The Fund provides exposure to top-rated managers with strong track records and sustainable competitive advantages.
Long-term investment horizon
Private credit investments typically have a long-term investment horizon, providing an opportunity for investors to achieve strong long-term returns.
MERCER'S ROLE
Mercer has been appointed as investment advisor and is primarily responsible for underlying manager sourcing, research, and due diligence. All underlying managers identified by Mercer are rated by Mercer's global research team and have undergone operational risk assessments, which provides an additional level of governance. Mercer also provides assistance with portfolio construction, Underlying Manager monitoring, valuation, performance measurement and asset and liability modelling.
THE TEAM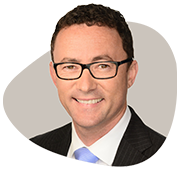 Fund Facts
Investment Objective
To generate strong risk adjusted returns via exposure to a diversified portfolio of global private credit investments, liquid credit investments and cash.
Target Return
RBA Official Cash Rate + 7 – 9% p.a. in Australian Dollars, generated over a rolling 5 year investment horizon.
Target Annual Distribution
Minimum of 50% of the annual Fund return in cash
Application Frequency
Monthly
Term
3-year lock-up based on investment date
Redemption Frequency
Quarterly redemptions at each Quarter end after a 3-year lock-up Term, subject to conditions as set out in Section 5.2.3 of the IM
Redemption Notice
Three months before the end of a Quarter
Minimum Initial Investment
$500,000
Minimum Additional Contribution
$100,000
Pricing Frequency
Quarterly
Management Fee*
1% p.a.
Performance Fee*
20% of returns above the Hurdle
Hurdle
RBA Official Cash Rate + 6% p.a. with a floor of 7.5% p.a.
Distribution Reinvestment
Yes
ENTRY/ EXIT FEES:
Nil
*Fees are stated inclusive of GST and net of RITC. For more information, refer to the Fund's Information Memorandum available under the Reports & Resources section.
REPORTS AND RESOURCES